Looking for more information on the MFE program at Lehigh?
Please complete the request information form if you would like an admissions team member to reach out to you. You will also receive information on academics, upcoming events and more. Or connect with an ambassador to speak directly to a MFE student.
A Message from the Directors
Even though our university was established in 1865, this master level program is relatively new and is offered in cooperation by three of Lehigh University's four colleges (College of Business, P.C. Rossin College of Engineering and Applied Science, and College of Arts and Sciences). The program is co-sponsored by the Perella Department of Finance, the Department of Industrial & Systems Engineering and the Department of Mathematics.  In fact, even when applying to the program, you will find it listed as an Intercollegiate Program in our application system.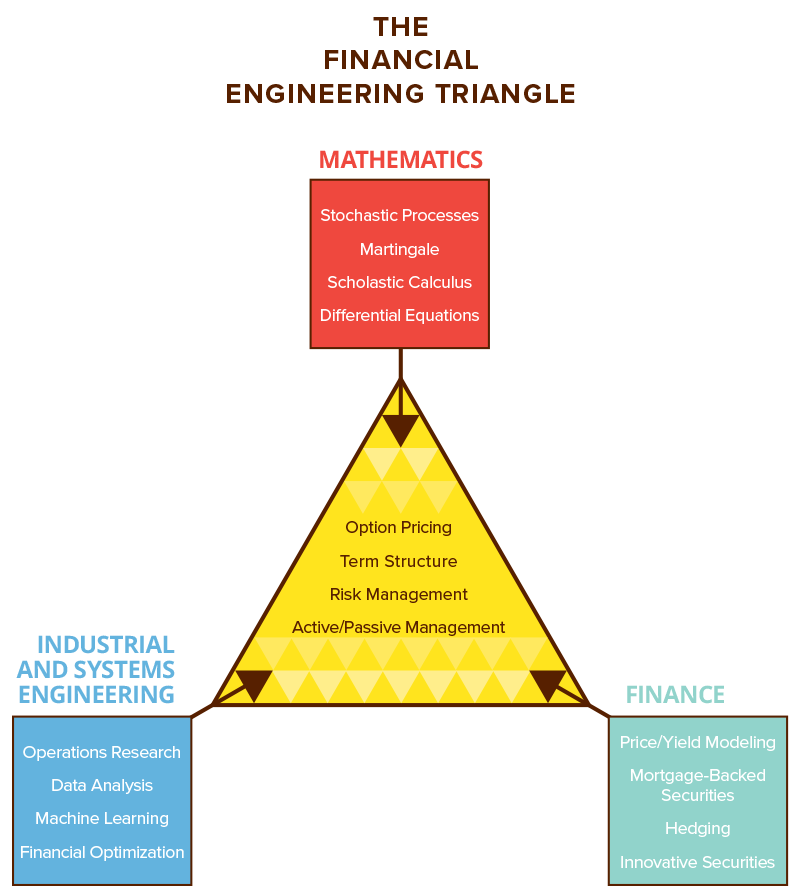 Our alumni from the university are among the most successful and loyal you will find anywhere. In fact, they actively provide employment opportunities to graduates as they become available in their respective institutions.
In addition, our campus is one of the most beautiful in the country. The location is ideal as well: the Lehigh Valley is conveniently located to Philadelphia (less than one hour), New York City (just over one hour).
The program's academic objective is to provide students with a strong education in advanced finance, risk management, and quantitative financial analysis tools, grounded in a common series of courses. This sequence will provide key concepts from financial theory, applied mathematics, and engineering. With these building blocks, program graduates will become instrumental in the creation of innovative solutions for real financial problems, using state of the art analytical techniques, computing technology and programing languages such as Python.
Our graduates now work in the following diverse positions in the US: Advisory, Asset and Liability, Capital Management, Credit Risk Management, Credit Risk Methodology / Modeling, Commodity Trading, Data Analysis, Financial Analysis, Fixed Income, Industrial R&D, Investment Banking, actuarial Pricing, Relationship Management, Risk management, Securitization, Trading Desk, Valuation Practice.
The placement of our students is also key to the success of the program and to that end a network of individuals and institutions are efficiently managed to the benefit of the students for interesting internships and rewarding jobs. Our targeted market of prospective students should likely come straight from rigorous undergraduate programs in Finance, Engineering and Mathematics. These students will need exposure to graduate topics that prepare them for a job in financial services and make them upwardly mobile within their firm or industry faster than other entrants without this degree.
We hope you enjoy your journey through the Lehigh MS in Financial Engineering website. Our team stands at the ready to assist with any questions you might have. So if you are looking for a challenging program that will help advance your mathematical, programming, and financial skills, then the Lehigh MS in Financial Engineering program is right for you.
We encourage you to join our MS in Financial Engineering LinkedIn group page so you can see what our past graduates are up to.
All the best from the co-directors,
Patrick Zoro
Program Manager
Richard J. Kish                    
Professor, Perella Department of Finance
Luis Zuluaga
Associate Professor, Industrial & Systems Engineering
Daniel Conus
Associate Professor, Mathematics and recipient of the 2022-23 MFE Prof. of the Year Award
"He is an amazing teacher who wants you to conceptually understand topics and takes all the time necessary to achieve that."
"Lectures were clearly presented, and can answer questions in multiple ways."
"Professor Conus' ability to distill complex concepts using simple language and examples make his lectures easy to follow and understand. He also uploads lectures and extra material which helps a lot."
"His teaching is very meticulous, his explanation of random series is simple and in-depth, his layout is neat, and he is careful to answer students' questions."