Looking for more information on the MFE program at Lehigh?
Please click below to fill out the form and someone will reach out to you.
You will also receive information on academics, upcoming events and more.

About the Program
The Lehigh MS in Financial Engineering program is a cutting-edge, 36 credit-hour program designed to provide students with a strong education in advanced finance and quantitative financial analysis tools using key concepts from financial theory, applied mathematics, and engineering. With these building blocks, program graduates will become instrumental in the creation of innovative solutions for real financial problems, using state-of-the-art analytical techniques and computing technology. The curriculum is intended for career opportunities in areas such as portfolio management, securities trading, investment banking, risk management, and financial information systems. 
Online or On Campus
The MS in Financial Engineering program can also be completed completely online* or in person. All courses offered to online or in-person students are synchronous and mostly held during the day with occasional evening classes.
*Online option is only available for domestic applicants. Online students are not able to pursue degree tracks. View curriculum page for more information.
STEM Designated Degree
The MS in Financial Engineering program contains an interdisciplinary curriculum that includes STEM fields, which qualifies the program as a STEM designated degree.
Industry Advisory Council
The MS in Financial Engineering Industry Advisory Council is composed of industry experts whose mission is to provide guidance and direction on important strategic initiatives for the MFE Program. Council members have joined from New York, New Jersey and Pennsylvania. They offer a plethora of quant background to provide guidance to the program, provide internships and projects while enhancing career opportunities for MFE students.  
Council members represent industry sectors tied to Quantitative Finance, Data Analytics and Risk Management. 
Global Association of Risk Professionals
Lehigh is an academic partner institution with the Global Association of Risk Professionals (GARP). Students benefit by the programs' preparation for the Financial Risk Manager (FRM) examination.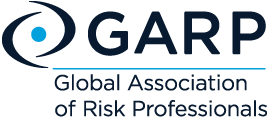 DataCamp
The MFE program has a partnership agreement with online provider of coding courses, DataCamp. The partnership is designed to provide students with a coding boot camp summer experience before entering the MFE program. 

Follow the MS in Financial Engineering Program