Staying in touch with the College of Business community!
Lehigh Business is the alumni magazine for Lehigh University's College of Business. It is published annually in the fall. The magazine features business trends, thought leaders, intrepid alumni, faculty research, outstanding students and college news.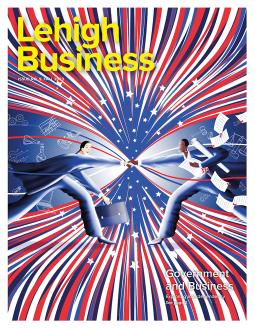 Explore the interdependency between government and business, Dean Phillips reflects back, new faculty research, alumni updates, student stories and more.
Read about both the benefits and harm of technology, the latest happenings at Lehigh Business, faculty research, Lehigh alumni updates, student stories and more.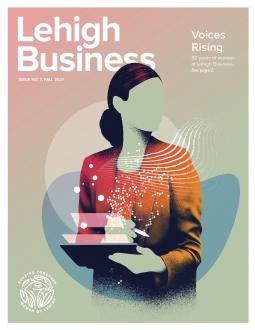 Learn about the 50 year history of women at Lehigh, read alumni and student stories and all the latest Lehigh Business news.

Back Issues
View the Lehigh Business magazine archives.