The GMAT or GRE test score is Optional for FLEX MBA applicants.
Optional means it is at the discretion of the applicant whether they feel a GMAT or GRE test score submission strengthens their application. Learn more here.
FOR THE BUSY PROFESSIONAL LOOKING TO READY THEMSELVES FOR THAT NEXT COMPANY CHALLENGE, EARNING YOUR MBA CAN SEEM LIKE A DAUNTING TASK. TRAVELING FOR WORK, LONG DAYS, AND SUDDEN CHANGES IN YOUR SCHEDULE CAN BE OBSTACLES TO TAKING ON A GRADUATE MBA PROGRAM – A GRADUATE DEGREE MUCH NEEDED TO TAKING YOUR CAREER TO THE NEXT LEVEL.
ATTEND ON-CAMPUS OR ATTEND ON-LINE - OR CHOOSE A COMBINATION OF BOTH DEPENDING ON YOUR SCHEDULE THAT DAY.  
The LEHIGH UNIVERSITY FLEX MBA provides an unparalleled level of flexibility to the active professional. Students can opt to participate on campus or online each day through our unique ClassroomLIVE experience, depending on what their schedule that day dictates.  Perhaps you prefer the networking environment of being on campus, but you need to travel for a work assignment for two weeks. Attend classes in person, and when you leave town you can join your classes online Live during your time away.  It's the ultimate, convenient hybrid learning environment.
Even if you choose part-time enrollment you will still have a networking cohort, adding the same value to your time here at Lehigh as a full-time student would receive. Additionally, the Lehigh Alumni Network is a robust asset that you will take with you and access regularly as you move up in your career.
If you are already finding yourself in a hectic management environment, or aspire to moving upward into positions of greater responsibility at your company, there is no longer any reason to wait to attend Lehigh University to earn your MBA.
Guiding Principles of the FLEX MBA Program
 
1. Structured/Unstructured Decision-Maker
The Lehigh FLEX MBA creates an environment that will challenge your employees to think in unaccustomed ways. Your employees are taught how to be clear and precise, yet critical thinkers, and also how to evaluate alternative strategies and action plans associated with the myriad of challenges evident in prototypical and non-prototypical business enterprises.
VENTUREseries is a one-of-a-kind Executive Certificate Program and MBA Track that focuses squarely on out-of-the-box, innovative thinking to solving business problems. Organizations today need Managers trained in techniques that drive new value creation, resulting in enhanced competitiveness for the established Company. 
VENTUREseries provides your employees with unique, hands-on opportunities to act with an entrepreneurial edge. VENTUREseries challenges your employees to find Disruptive Solutions to addressing problems even if the employee is not immersed in a traditional, start-up entrepreneurial work setting.
2. Leadership
The Lehigh FLEX MBA continually tests how business savvy your employees are and supports the process of transitioning from the mindset of the customer to that of your company employee with responsibility as the manager.
3. Ethical & Social Responsibility
In an ever-changing business, economic, social, and financial climate, the Lehigh FLEX MBA emphasizes the importance of being an ethical decision-maker, keeping a consciousness toward sustainability, and a commitment to free critical thinking.
4. Extensive & Inclusive Thinking/Communication
The Lehigh FLEX MBA expects its students to think objectively, quantitatively, and strategically. It promotes unstructured problem solving, accentuating crisis management. Communication is also at the crux of business; the Lehigh FLEX MBA values 360° communication: the ability to speak to those above, below, and equivalent with the same respect for opposing views.
5. Comprehensive Understanding of Domestic & Global Business
The business world is no longer individualized in the traditional sense. The Lehigh FLEX MBA prepares your employees to be leaders in the global economy from simulating operations in a multi-cultural environment to international practicum.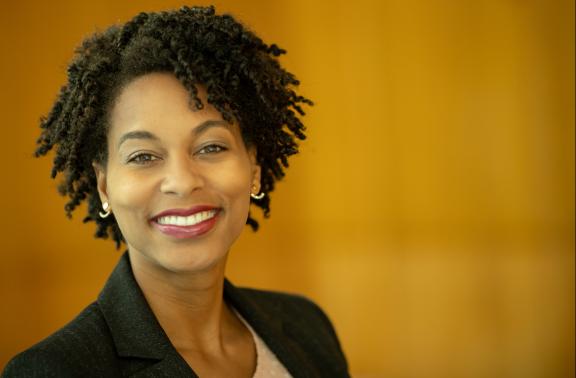 Piaget Francois Shouldice, FLEX MBA '19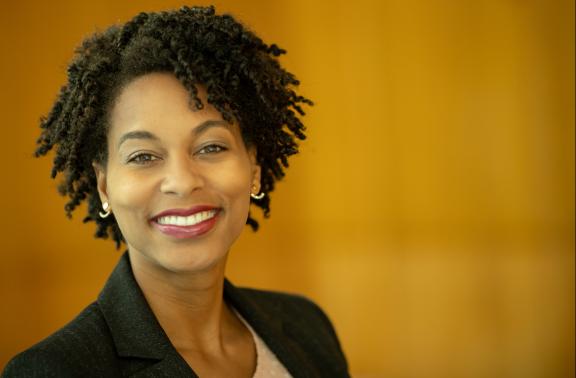 "I was pleasantly surprised by how integrated the online learning environment was with the live classroom. We even did live breakout sessions during class, which paired online students with students present in the classroom and we always had thought-provoking discussions and output."
Read more about Piaget Francois Shouldice, FLEX MBA '19