The Martindale Society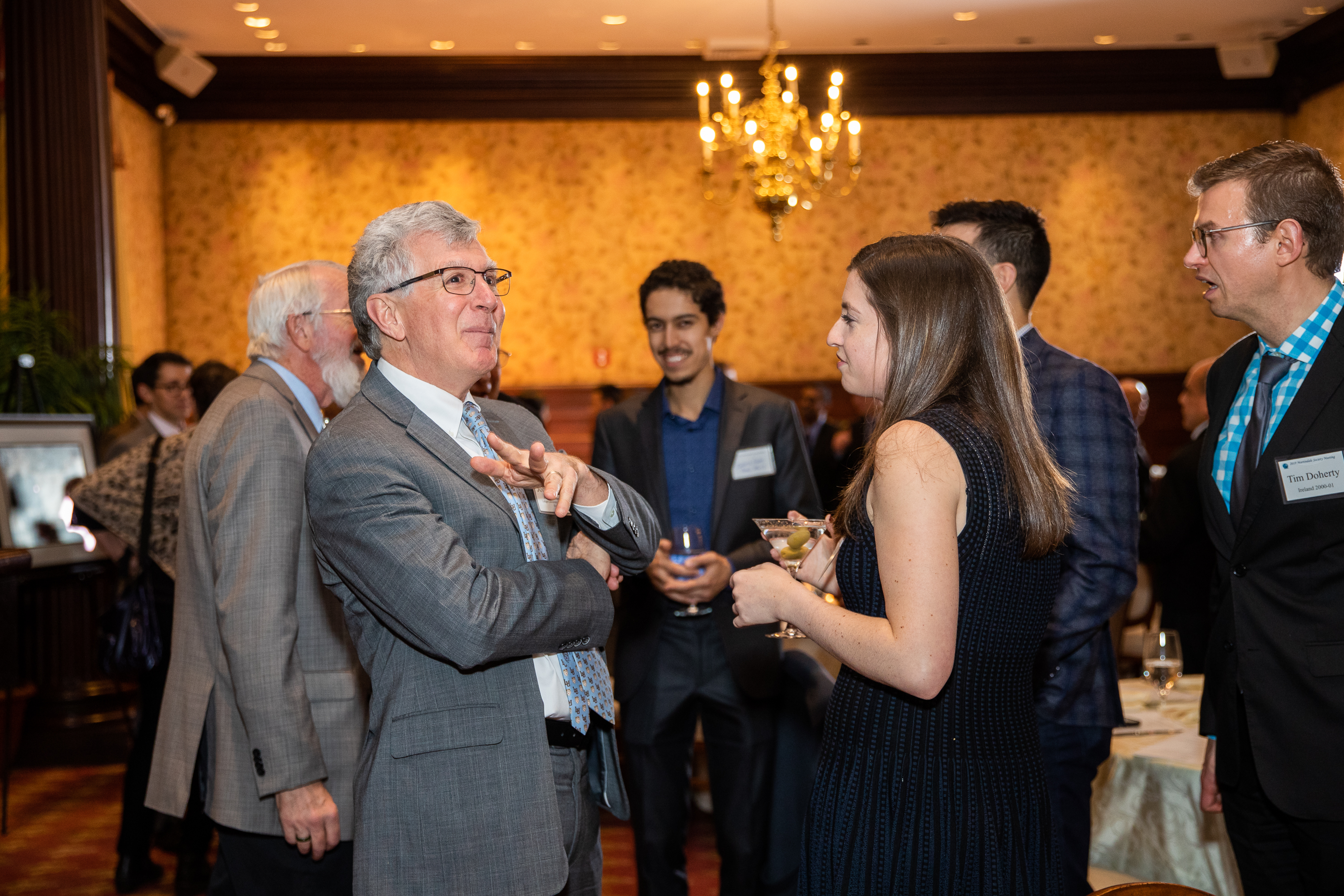 Inaugurated in fall 1995, the Martindale Society is a loyal community of Martindale alumni and friends who demonstrate their commitment to supporting the Martindale Center and its programs through financial donations, program support in many forms, and—very popular with our students—student mentoring.
Members receive a personal invitation to attend Martindale Center events and special programs, and regular Martindale news updates. Multi-generational, with professional connections in all fields all over the world, our thriving community of supportive alumni and friends meets once or twice a year at Martindale Society events, and looks forward to welcoming each new generation of Martindalers.
A big "thank you" to the Martindale Community for their enduring friendship and support. We look forward to seeing you soon at a Martindale event.
Martindale Society Leadership
President

Sarat Sethi '92
2002-Present
Past Presidents
William G. Pertusi '83
2000-2002
Faith Glazier '87
1997-2000
Michael D. Krauss '83
1995-1997
Giving to Martindale
To direct your gift to the Martindale Center on the Lehigh Fund page, type "Martindale Center" in the "Comments" field in the online form, or check "Other" under "Gift options" if printing a pledge/gift card.
To direct your gift in memory of Rich Aronson, please mark for the Aronson Endowment #051877 or contact Nicole Rogai, nir322@lehigh.edu (610) 758-5585 Lehigh University Development 306 S. New Street, Suite 500, Bethlehem, PA 18015