The GMAT or GRE test score is Optional for 1-MBA applicants.
Optional means it is at the discretion of the applicant whether they feel a GMAT or GRE test score submission strengthens their application. Learn more here.
THE LEHIGH ONE-YEAR MBA PROGRAM MERGES OPPORTUNITY, RIGOR, AND SPEED FOR PROFESSIONALS READY TO PIVOT IN THEIR CAREERS AND REACH NEW LEVELS.
THIS UNIQUE PROGRAM ALLOWS YOU TO LEVERAGE THE EXPERIENCE AND ACUMEN OF YOUR OWN PERSONALIZED THREE-PERSON MENTORING TEAM COMBINED WITH EXTERNSHIP PROJECT IMMERSION THAT'S PART OF A CONSULTING PRACTICUM – ALL DESIGNED TO MAXIMIZE YOUR POTENTIAL AND TURN YOUR CAREER ASPIRATIONS INTO REALITY.
 
Features and Benefits of the One Year MBA
 
1. A Dedicated Mentoring Team
You will be assigned a mentoring team prior to arriving on campus. Your Personalized Team of advisors include:
1-MBA Program Faculty Advisor – Your Academic Link to Program Success
Industry Executive Advisor  – Your Access to Building New Networks
Career Coach – To Build Your Personal Brand & Help Set Your Career Goals
BENEFIT
Mentoring Teams focused on your professional goals and career aspirations are assigned to you at the onset of the 1-MBA program. They will personally serve as mentors and assist you with professional development opportunities. Your successful completion of the 1-MBA is a major priority of your Mentoring Team. 
2. The Consulting Practicum 
The Consulting Practicum will introduce you to fundamental consulting skills and provide knowledge, training, and development through relevant activities and experiences. Our EXTERNSHIPseries company projects transition you to substantive, practical experiences wrestling with real company projects - enabling you to gain the hands on experience employers are seeking in the graduating MBA Students they recruit.
BENEFIT
With consideration of your industry interest and skill set, you will be placed on a team of 3-4 people and paired with a series of company projects. You will have various deliverables throughout the program, keeping in close contact with the company client and guided by your Faculty instructor.
3. Capstone Unifying Experience, Professional Development, and Global Immersion
The 1-MBA includes a capstone experience that enables Students to integrate learning across the courses taken in the program.
Additionally, there are varying opportunities for Professional Development and Global Immersion Study to ensure you get the most out of your MBA experience.
BENEFIT
The goal of the Capstone Learning, Professional Development and Global Immersion experiences is to prepare you for unprecedented challenges and set you on your way for life-long success.
4. Unique Curriculum Approach
You'll begin with a series of core courses starting with Project Management and shortly followed by a variety of foundational courses that will prepare you in the business fundamentals. These courses are followed by courses taught from the stakeholder perspective. Societal shift courses are interwoven throughout the program and are designed to enable you to grapple with macro-level issues and challenges that affect businesses on a global scale. Throughout the 1-year program, The Consulting Practicum's EXTERNSHIPseries projects are designed to fully immerse you with hands-on experiential learning. The 1-MBA curriculum culminates with experiencing full integration of your knowledge in the Capstone Course.
BENEFIT
The 1-MBA unique curriculum approach provides you with a framework for navigating the business landscape throughout the course of your career.
If you are a professional looking for an MBA program that will enable you to confidently Pivot in your career with the best tools and opportunities, look no further than the Lehigh -1-MBA Program.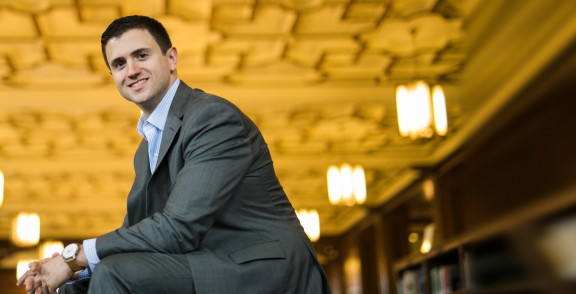 Business Breakthrough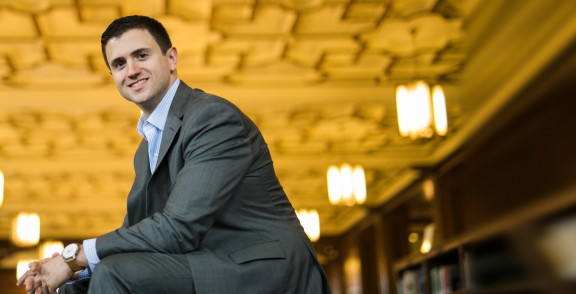 Patrick Costa
Patrick Costa 1-MBA '19 was eager to accelerate his career with an MBA. Through real world learning, the Lehigh 1-MBA Program helped him bridge the gap between the theoretical and the applied – and get his degree in just one year.